Welcome to music and art! I absolutely love my job and often tell people it's like a day at camp every day in my classroom! I hope to instill the love of singing, dancing, and creating into all my students. I believe we are born to do these things. (After all, look at how many small children sing songs and/or color!)
First and Third Quarters are MUSIC
Second and Fourth Quarters are ART
If you have any questions, please don't hesitate to ask. Email is the easiest way to reach me.
Third Quarter Grades: Report card grades are for music for third quarter. This quarter, we worked hard on rhythms. All students were given a pre-test to compare their knowledge and learning over the course of the quarter to their final test. Every 4 days, an intervention was given to help strengthen their skills in rhythm; including but not limited to: drumming, rhythm sticks, egg shakers, and other rhythmic instruments. The students learned notation and did some fun activities like creating a band with fellow classmates. Your child's overall grade is reflective on their knowledge of rhythms at their grade level state standard. If you have questions, please call or email me.
Up next for 4th quarter is ART! Please remember that at times, your child will come home with things that make not look so artistic to you. Please note this is all part of the process. We work on developing art elements, not on crafts. Art is an expression of each individual and is always a work in progress. Because we only have 30 minutes together, most artwork will be coming home unfinished, but I highly encourage my students to keep practicing and finish it if they can at home. Just remember, art is about the process; not the product!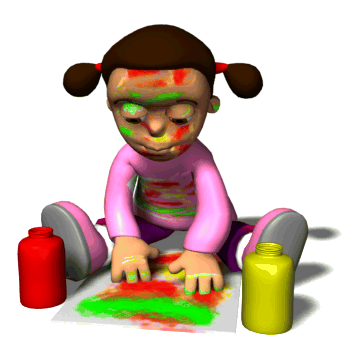 A BIG THANK YOU to all my students and families; past and present. I was voted SWW Family Magazine's "Favorite Music Instructor!" My heart is full and I am very happy! It is an honor to get to do a job I love doing each and every day! SING ON!