Welcome to music and art! I absolutely love my job and often tell people it's like a day at camp every day in my classroom! I hope to instill the love of singing, dancing, and creating into all my students. I believe we are born to do these things. (After all, look at how many small children sing songs and/or color!)
First and Third Quarters are MUSIC
Second and Fourth Quarters are ART
If you have any questions, please don't hesitate to ask. Email is the easiest way to reach me.
(By the way, for those of you who have known me for the past 15 years of my teaching career, do you notice the name change? I got married over the summer, July 2016, to Mr. Matt Ishler -Rochester High School principal- so Ms. Akin became Mrs. Ishler. But, have no fear, Ms. Akin still loves Bacon!)
Please join us Thursday, November 10, 2016, for our special Veteran's Day Assembly held in the gym here at RPS at 8:50. Our students will be singing several special songs as a tribute to our military men and women.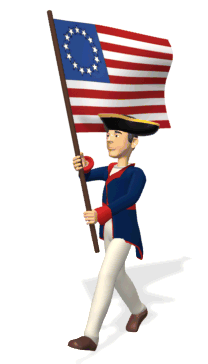 Check out past and present song lyrics by clicking the side tab!
A BIG THANK YOU to all my students and families; past and present. I was voted SWW Family Magazine's "Favorite Music Instructor!" My heart is full and I am very happy! It is an honor to get to do a job I love doing each and every day! SING ON!